Divorce can be an emotionally charged process, but even after it is finalized, there may be situations that arise that require a modification.
If you are a resident of Illinois, you may have questions about the post-divorce modification process. Whether you are currently in the middle of a divorce, or have already finalized your divorce, this blog will provide you with valuable information and insights.
Marriage Doesn't Always Run Smoothly
The United States has the sixth highest divorce rate in the world, with 40% to 50% of married couples filing for a divorce. Usually, second or third marriages in the United States have a higher divorce rate: 60% of second marriages and about 73% of third marriages end in divorce.
While Illinois has one of the lowest divorce rates in the nation, it still has an average of 6.2 divorces per thousand marriages.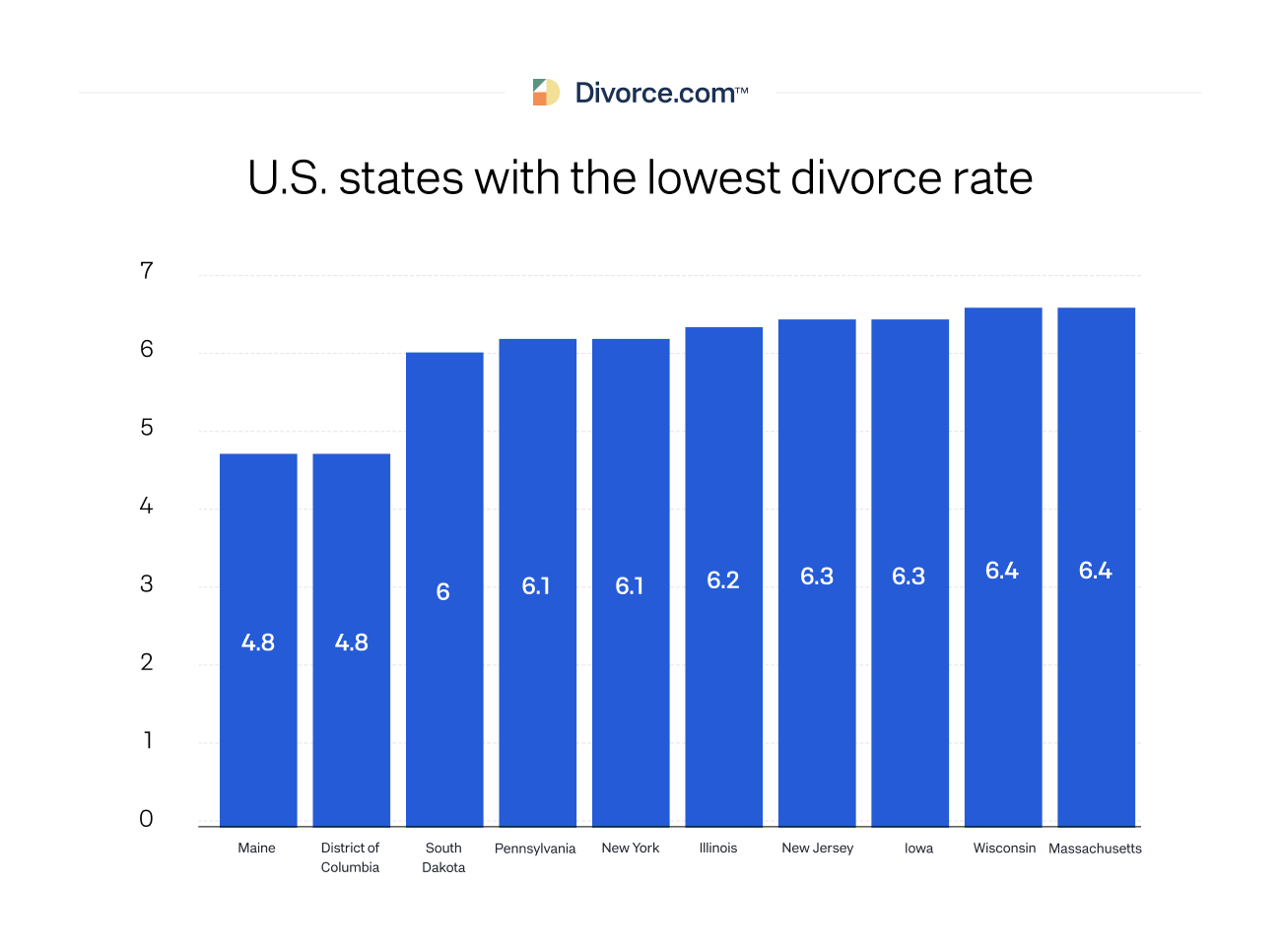 With these large numbers of divorces occurring each year, there will be some cases where post-divorce disputes arise.
What is a post-divorce Dispute?
Also known as a post-decree dispute, post-divorce disputes often arise when one party does not fulfill obligations indicated in the divorce settlement. Often, one ex-spouse determines that the other has violated a court order relating to the divorce, for example, when one ex-spouse fails to pay court-ordered alimony.
Some of the most common issues involve:
the payment of college expenses,
recalculations of child support and emancipation of children,
as well as modifications of maintenance.
Illinois has specific legal standards that relate to each of these issues, and we can help inform you of the law that relates to your post-judgment issue.
Many individuals are eager to close this chapter of their lives and move on. However, there may be situations in the future where the court-ordered arrangements may need to be adjusted. This blog is an essential resource for anyone going through post-divorce modification in Illinois. Below, we will cover common questions about post-modification.
POST-DIVORCE MODIFICATIONS IN ILLINOIS
In order to change your divorce decree, parenting plan, or other court orders from your divorce, you must file a Petition for Modification. To initiate the process, you must file a petition with the circuit court in the county where the original order was entered. Your ex-spouse must be served the Petition, and they can then choose to file a Response. 
The court will then schedule a hearing where both parties can present evidence and argue their case. The judge will then consider the evidence and decide if modifications are necessary. If modifications are approved, a new court order outlining the changes will be issued. Both parties must agree on its terms moving forward.
How Do I Know If I Qualify for Post-Divorce Modification?
Typically, modifications to divorce orders will only be approved if substantial changes in circumstances have happened since the original decree was entered. This change could be changes in any of the following:
Income and financial resources.

Living arrangements.

Changes to health and well-being.

Changes in need of you or your children. 
The changes must be significant enough to require alterations to the previous orders. Sometimes, modifications are sought due to unforeseen events or issues that were not considered during the divorce, such as uncovered debts or the reappearance of a pre-existing health issue.
What is considered a Major Change in Circumstances?
To modify child custody or other orders established during a divorce, it's necessary to demonstrate substantial changes that have impacted you and your family. These changes could include changes in financial resources, such as job loss or a health condition that affects one's ability to work. 
Other events that have affected family members, like remarriage, health problems affecting a parent's child care capabilities, plans to move, or criminal charges leading to jail time or restrictions, may also play a role in these cases.
How Long Do I Have to Wait to Modify Child Custody After My Divorce?
In Illinois, changes to the allocation of parental responsibilities cannot be made within 2 years of a child custody order being put in place, unless a child's safety is at risk. A parent must provide evidence that the current custody arrangement poses a risk to the child's physical, psychological, or emotional well-being.
In contrast, modifications to parenting time can be requested without a waiting period. These requests may be made if there has been a considerable change that impacts the child's best interests or for minor adjustments. This must be agreed upon by both parents and it needs to reflect the current arrangement. Additionally, modifications can be made if the court was unaware of these circumstances that would have affected the original child custody decision.
Can Changes be Made on Property Division?
Typically, court orders for the division of marital property are final and cannot be altered after the divorce is completed. However, in certain situations, a couple may need to go back to court to handle issues that came up or were discovered post-divorce. 
For instance, if you find out that your spouse had undisclosed assets or didn't provide required financial information during the divorce, you can file a petition to revisit the case. This would ensure an equitable distribution of all marital assets. There are many factors at hand when you try to split up assets. Here are just a few that are considered:
Economic circumstances of each spouse

Child upbringing costs

Existing court maintenance orders

Financial contributions from previous marriages

Prenuptial or postnuptial agreements

The status of each spouse (i.e. age, health, occupation, employability)

Consequences of tax reallocation from a property division
Next Steps To Consider
If you are going through the post-divorce modification process in Illinois, it's important to protect you and your family. Consider the following steps:
Review your divorce agreement to see what can and cannot be modified.

Determine if a substantial change in circumstances has occurred.

Consider consulting an attorney

to help you navigate the process and provide you with guidance on your legal rights and options.

Gather relevant documentation such as financial records, medical records, or other evidence that may support your request for modification.

File the petition with the circuit court in the county where the original order was made.

Attend the court hearing and provide evidence to support your request for modification.

Be prepared for possible outcomes, such as modification granted, denied, or delayed.
It is important to keep in mind that the legal process of modifying a divorce decree can be complex and time-consuming, and seeking the help of a skilled family law attorney can be helpful in ensuring that your rights and interests are protected.
Last Thoughts
Navigating divorce can prove challenging for all involved parties. If you are considering filing for a post-divorce modification, it's important to speak with an experienced Illinois divorce attorney. At Masters Law Group, our seasoned attorneys can review your case and provide guidance on how to move forward with applicable modifications.
Masters Law Group ALWAYS advocates on your behalf to make sure your rights are protected and family needs are legally met. Contact us today to schedule a consultation.
https://www.masters-lawgroup.com/wp-content/uploads/2023/02/FAQ-Divorce-Modification.png
1260
2240
admin
https://www.masters-lawgroup.com/wp-content/uploads/2022/11/chicago-divorce-lawyer.jpg
admin
2023-02-08 23:19:29
2023-02-08 23:19:29
Post-Divorce Modifications in Illinois